Skip to content
Architect, PhD, Material activist
Selenia Marinelli
Architect Ph.D, Independent researcher.
She holds a doctorate degree at the Faculty of Architecture "Sapienza" (Rome) with the thesis "Hyper Nature: bio-information and biotechnology as new design strategies" (Supervisor: prof. Arch. Antonino Saggio).
Her research is based on the implications that the biotechnological paradigm can have in design and architectural domains. During her doctoral research, she investigated the possibility to embody metabolic and ecological processes in order to achieve an ideal symbiosis in which biological and anthropic systems can relate also through technology. She therefore explored how biotechnology and biomaterials, as alternatives to traditional construction materials, can play a key role to drive the change to a more sustainable and "living" architecture in the context of the Anthropocene Era.
By adhering to a posthumanist and neo-materialist approach, the objective of her research is to redefine architecture as a place of hybridization between organic and inorganic, allowing the creation of habitats for the co-existence of human and non-human inhabitants. For this reason, Selenia is currently conducting a hands-on experimentation based on biofabrication, with the DIY creation and manipulation of biomaterials to reach innovative aesthetics and promote material activism* through a transdisciplinary material design approach.
She participated in different national and international conferences as a speaker and she also organized in the role of tutor several workshops specifically about DIY Biomaterials.
She collaborated with Politecnico of Milan as mentor of "Biodegradable plastic: Construction materials for degradable construction" in the course lead by prof. Arch. Simone Giostra and she was invited in several other courses as lecturer, tutor and expert in biomaterials applications for architecture and design (see here the complete list).
She held the 5-days seminar "DIY Biomaterials. Tools and practices for Material Activists", organized in collaboration with the Italian Pavilion "Resilient Communities" of the Venice Architecture Biennale 2021 "How will we live together?".

All episodes (in Italian) are available here:
EP.1 (intro): link
EP.2 (animal gelatine-based bioplastic + natural colour): link
EP. 3 (agar agar-based bioplastic + sawdust recycled from CNC milling machine): link
EP.4 (sodium alginate-based bioplastic + spirulina): link
EP. 5 (animal gelatine-based bioplastic + food waste -coffee, eggshells, walnut shells-): link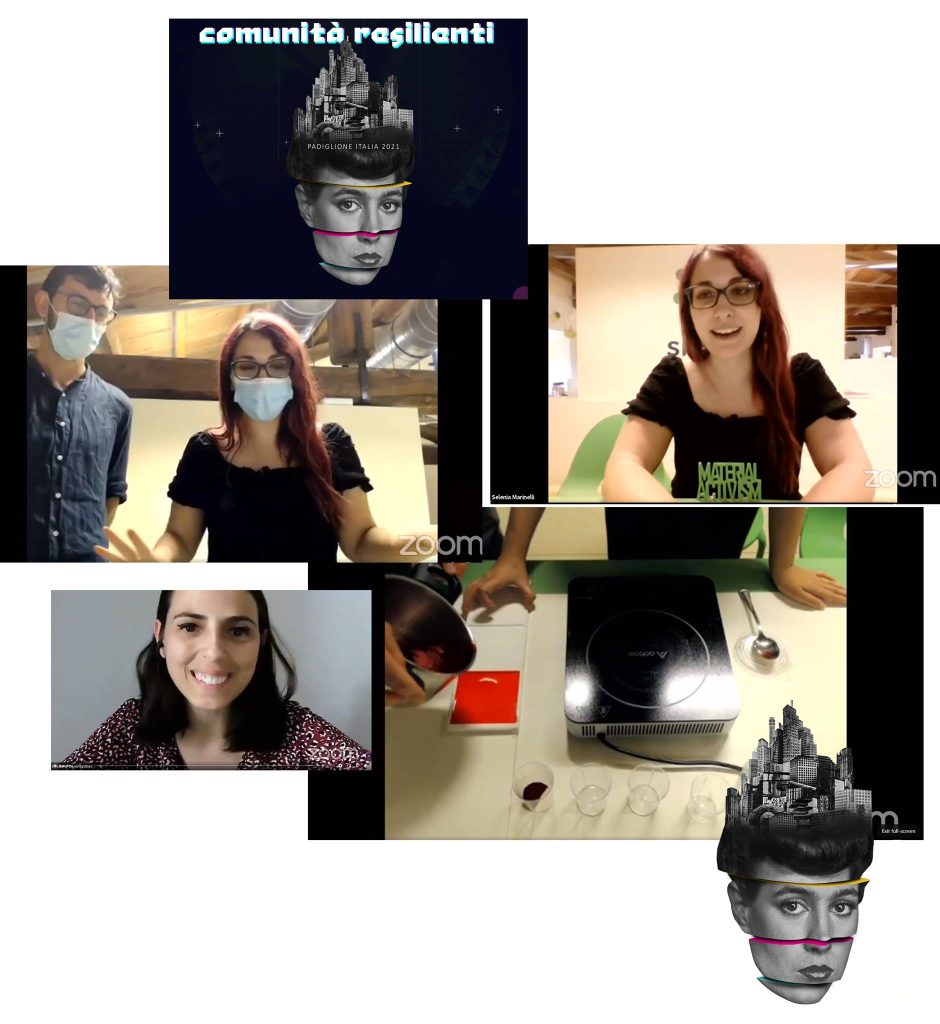 Currently she is covering the role of European Project Manager for FVA – New Media Research, involved in the dissemination, education, awareness and stakeholder engagement on Sustainable and Circular Bioeconomy** to promote the biotransition in Europe.
Specifically, she is involved in the following EU Funded Projects:
In the context of the above-mentioned EU funded projects she co-organised several multistakehoder workshops, debate and conferences with the support of the European Commission and in the European Commission's Research and Innovation Department premises, as official side events of the main high-level European Conference in Bioeconomy (see here).
The workshops covered a wide range of topics related to bioeconomy and engaged stakeholders from different sectors including educational bodies, industries, public administration, civil society, political actors and other actors on a local, regional, national and at European level.
Among the most relevant topics, she co-organised several workshops on the challenges to address to tackle microplastics pollution in the ocean, in the context of Glaukos project and involving EU policy officers in order to provide policy recommendations for the uptake of bio-based and biodegradable plastics (see here, here and here).
A strong focus of the activities performed within the above-mentioned EU funded projects is also on bioeconomy education and therefore she co-organised several workshops on this topic, with the aim of identifying the future skills needed in the domain and, as a consequence, how to design new educational curricula responding to these needs.
In addition to that, many events and training activities were organised targeting primary, secondary and high schools to engage students of all ages and their teachers in educational courses, hands-on activities and competitions. In this context, she was part with the Transition2BIO project of the RiGenerazione Scuola initiative promoted by the Italian Ministry of Education. She also collaborated in the organisation of a high-level round table about the role of bioeconomy in the context of the Green Transition, held at the Italian Chamber of Deputies.
The main focus was on the importance of involving and educating the new generations within this transition process, in light of promoting a systemic change towards a more sustainable lifestyle. The event (which also consisted in the public exhibition "BioArt Gallery" to showcase many examples of bioeconomy in different application fields) involved high-level Italian policy makers, such as the Commissioner at Camera dei Deputati, the Under Secretary of Education with delegation to Ecological Transition in Schools and a representative from the "National Coordination Group for Bioeconomy", CNBBSV, Presidency of the Italian Council of Ministers.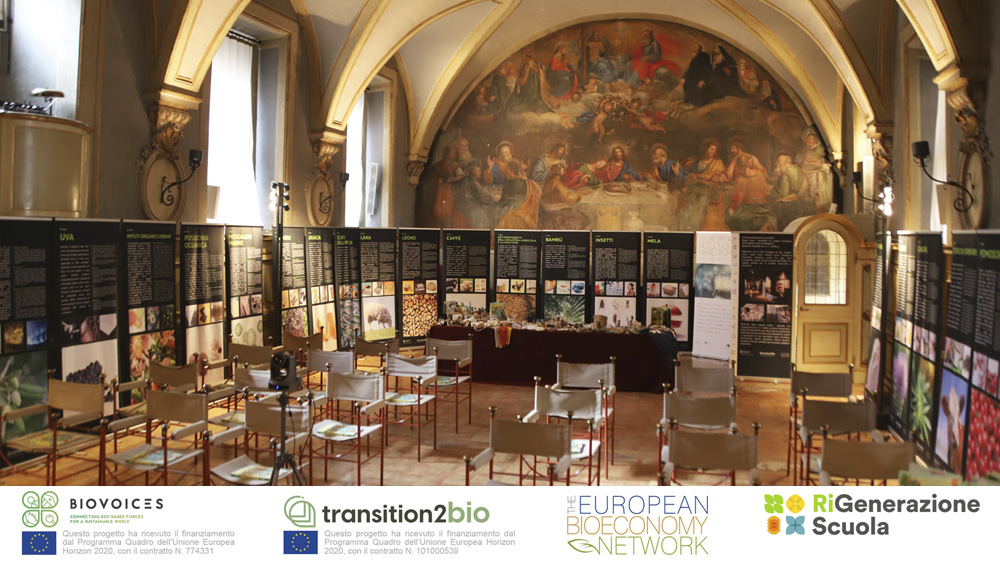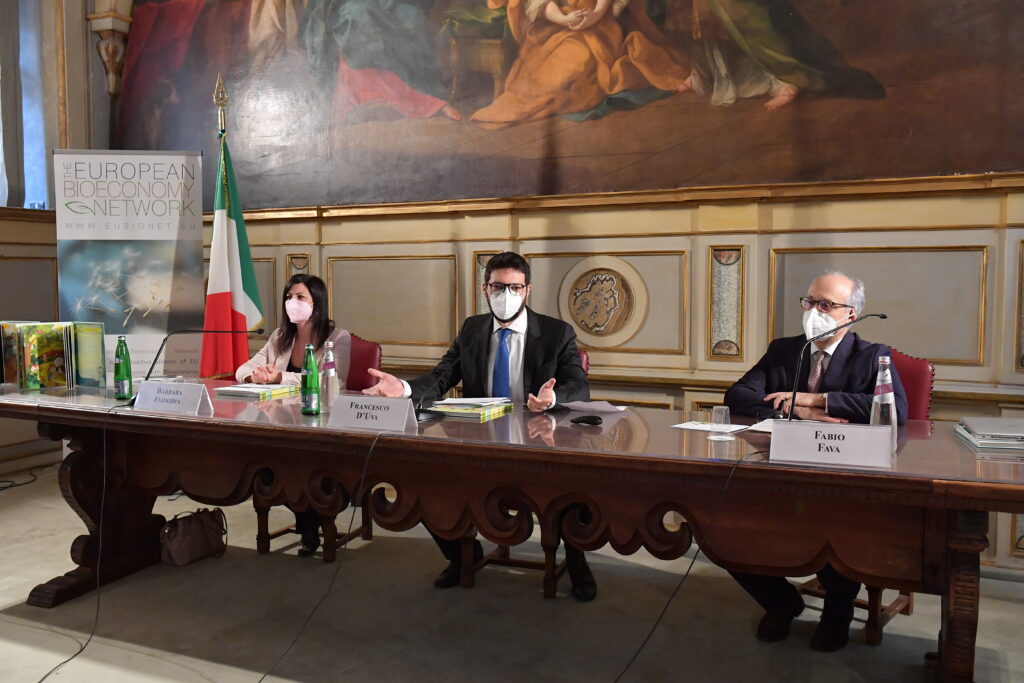 Finally, she's also one of the main contacts and animators of the European Bioeconomy Network (EuBioNet), an alliance of EU funded projects and initiatives dealing with bioeconomy, which works in close collaboration with the European Commission and The Circular Bio-based Europe Joint Undertaking (CBE JU), to ensure that the objectives identified by the European Bioeconomy Strategy will be properly communicated, addressed and implemented.
Full CV is available upon request.
*The term "material activism" was originally coined by researcher Miriam Ribul.
**The bioeconomy means using renewable biological resources from land and sea, like crops, forests, fish, animals and micro-organisms to produce food, materials and energy.Stronger development of the bioeconomy will help the EU accelerate progress towards a circular and low-carbon economy.It will help modernise and strengthen the EU industrial base, creating new value chains and greener, more cost-effective industrial processes, while protecting biodiversity and the environment. (Source: EU Commission)